April 10, 2022

This week's Eukanuba™ Sporting Dog Nutrition & Training Tip...
The first few weeks of your sporting dog's life are vital to his development. Bold and confident pups aren't just bred. Exceptional blood lines help produce hard-charging bird dogs, but a vital key to your puppy becoming a gun dog comes from proper socialization at a young age. The first 12 weeks of a puppy's life are often referred to as the socialization period. This time frame is critical to the development, behavior, and social skills that your dog needs so as to advance later in life. Skipping proper socialization during these first three months can lead to a dog that is skittish, scared of his own shadow, and even aggressive. So, how do you "socialize" your puppy? Read more.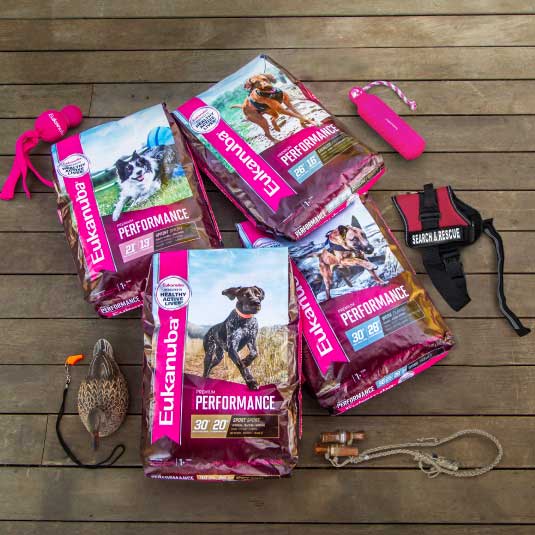 Genetics and training are the foundation of performance. But to fully set performance in motion, dogs need nutrition that is designed for what they do. Go beyond protein and fat with Eukanuba's™ line of performance diets formulated to fuel different activity levels, support post-exercise recovery, and optimize nutrient delivery. Learn more.

Copyright © 2021 SGL Media, LLC, All rights reserved.

"The Best in Wing and Clays Shooting"

Our mailing address is:
SGL Media LLC
PO Box 6423
Thomasville, GA 31758
Phone: 229-236-1632