Shotgun Fit: What You're Missing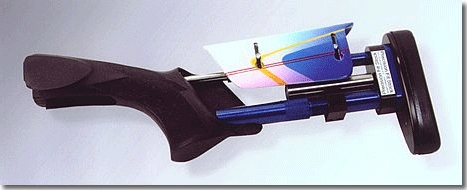 A proper fitting shotgun is so important that some folks are willing to spend $90,000 and more to get it. For that $90,000, you can take possession of a bespoke Purdey side-by-side custom fit to you much as the company did to the British landed gentry in the 19th century.
But for shooters who don't have the money or the time to wait 12 long months for their shotguns, you can fit an off-the-shelf shotgun to your frame in ways that will enable you to hit plenty of targets — consistently.
Ask the experts about purchasing a shotgun and the first thing they'll advise is to make sure it fits. In this section you'll find everything necessary to help you understand the dynamics of a well-fitting shotgun…
What to look for
Eye domination
Trigger pull
Adjustable combs
Adjustable butt plates
Common mistakes
Low gun fit
Yes, you're shooting behind the target. Yes, you're shooting over the target. And yes, your shotgun slams you in the face when you pull the trigger..
What the heck is going on?
You're shotgun doesn't fit you properly.
By a proper fit, we're talking about a shotgun that allows you to comfortably mount it in the same place every the time so that you can become a consistent shooter.
The idea shotgun fit is very personal. It has to do with your gender, body shape and eye dominance. And since most guns are made for right-handed shooters, the lefties of the shooting world are presented with the challenge of finding a good left-handed gun with an uncompromising fit.
It's not much easier for women whose arms are usually shorter, their cheek bones higher, necks longer and whose breasts can be sort of an obstacle in trying to accommodate your average off-the-shelf shotgun.
Shotguns for the Rest of Us
That's because shotguns are designed for a male right-handed shooter who is 5-foot-9, weighs 165 pounds, with a 33-inch arm length and wears a size 40-regular suit.
For women, lefties and the rest of us, chances are you'll be paying a visit to a master stock fitter or gunsmith sooner than you expect. There's simply no getting around it: if your shotgun doesn't fit you properly, your shooting (and your ego) will suffer mightily.
Not all of your shotguns are designed fit you the same. It depends on whether the shotgun is for skeet, trap or sporting clays, for example. The swings are different, the target sight picture is different and generally the stocks and ribs are different to the extent that each shotgun will require individual fitting.
All of these idiosyncrasies in fit will cost you targets — and they can all be fixed with a good gun fitting.
Adjustable Shotguns That Fit
The shotgun industry knows this. That's why you'll find shotguns with adjustable combs that allow you to raise or lower your face on the stock; and you'll find adjustable recoil pads that can be canted to virtually any angle and adjusted to the proper height. Many shotguns feature adjustable triggers that can be moved forward and backward. And adjustable ribs that can be raised or lowered with a thumb wheel are becoming increasingly popular.
At the most extreme, you can swap out your stock for this: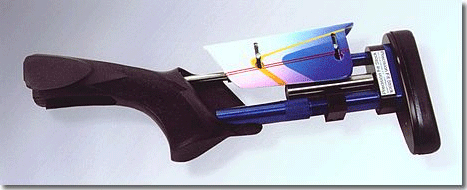 Called a Precision Fit Stock, it can:
Change the length of pull from 13″ to 16."
Adjust the comb in any angle (not just up and down) to accommodate a wide range of facial requirements.
Position the recoil pad at any angle for fit perfectly into the pocket of your shoulder.
Give you a perfect cast on-cast off adjustment.
Admittedly, it is a bit radical.
But there's a real good chance you can get your shotgun to fit you well enough with a good adjustable recoil pad, a stock cutting (if it's too long) or by having an adjustable comb cut into the stock of your shotgun.
The Try Gun
A qualified gunsmith or stock fitter should have a so-called "try gun." These try guns ain't pretty. They're simply tools for determining your measurements so that your gun can be fitted to you. The try gun will determine your length of pull, cast, stock drop and other measurements that help ensure the perfect fit.

After you get your fitted gun back, you should pattern it to see if it has the ideal point of impact. You can buy actual patterning targets that show where your pellets are hitting.
Experts have different opinions about how far to stand from your pattern board. Some go for 16 yards, others for 20 and some even recommend 40 yards. For skeet and trap, 16 yards should be just fine.
Pattern Your Shotgun
Here's the drill: make sure the gun is unloaded, point it away from the pattern board. With the stock firmly against your cheek, move the gun to the center of the target. Point the gun at the bulls eye rifle-style. If the target is obscured by the receiver, you don't have a figure 8 between the center and front beads, your fit still needs more adjustment. Finally, pull the trigger — only once. Go to the target to see your pattern.
If you're a wingshooter or trap shooter, you want 60% of the patter above the bulls eye to hit a rising target. Sporting clays and skeet shooters are aiming for a 50-50 pattern. If your pattern is off by two inches or more, it's back to the drawing board.
While two inches may not seem like a big deal, it could cause a miss of 12 inches or more at 20 yards.
By the way, eye dominance can be a hidden problem to finding the perfect fit. The gun may feel great, but if you're a right-handed shooter with a dominant left eye (and you don't know it), you have bigger issues. At the most extreme, some right-hand shooters finally give in and start shooting lefty so that their dominant eye can track the target. And of course, once that happens its back to the gunsmith.
Women take note: more and more shotgun manufacturers are coming out with ladies and youth models to take your frame and proportions into account. If you're shopping for a new shotgun, ask your gun dealer first.
Helpful links:
http://www.mynssa.com/

http://www.shootata.com/
http://www.nrahq.org/education/training/basictraining.asp
Read about The Point of Impact