Senate Unanimously Approves Permanent Electronic Duck Stamp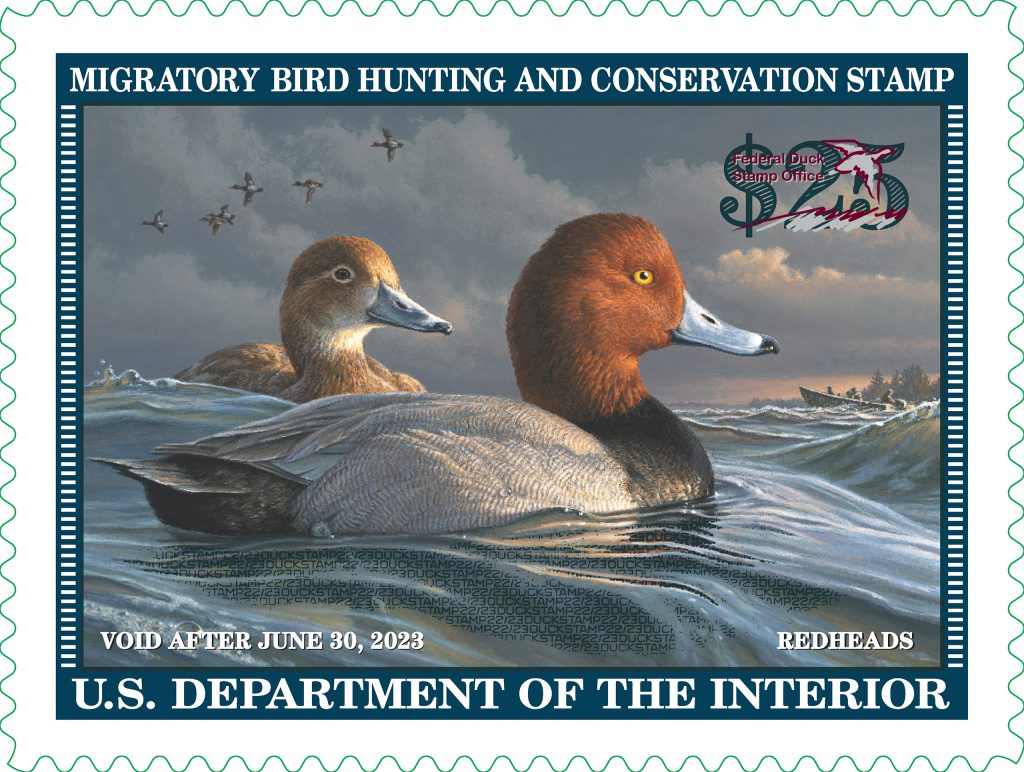 Duck Stamp Modernization Act passes with bipartisan support
WASHINGTON, D.C. – July 28, 2023 – The United States Senate unanimously passed the Duck Stamp Modernization Act – legislation to make the Federal Duck Stamp more accessible for waterfowl hunters by authorizing the electronic stamp for use throughout the entire waterfowl hunting season.
The bipartisan bill will allow hunters to satisfy the Duck Stamp requirement in the field by accessing their electronic stamp using a smartphone. Physical stamps will remain available for purchase from the post office and other retailers.
"Duck hunters led the charge in making the Federal Duck Stamp one of the most successful conservation funding programs in history," said Nick Wiley, DU's Chief Operating Officer. "As we celebrate 80 years and over 8 million acres of habitat conserved through this program, it's only right that we streamline the process and allow the use of electronic stamps throughout the season. This commonsense legislation is good for duck hunters and will help maintain strong support for the Duck Stamp program. We thank our friends in the Senate, and we look forward to a supportive vote in the House soon."
The legislation was introduced by U.S. Senators John Boozman (R-AR), Joe Manchin (D-WV), Roger Marshall, M.D. (R-KS) and Angus King (I-ME). A companion bill, introduced by Reps. Garret Graves (R-LA) and Mike Thompson (D-CA), has passed the House Natural Resources Committee and awaits a vote by the full House of Representatives.
For more information, visit www.ducks.org, and be sure to Follow DU's Twitter feed – @DucksUnlimited and @DUConserve – to get the most up-to-date news from Ducks Unlimited.
Ducks Unlimited Inc. is the world's largest nonprofit organization dedicated to conserving North America's continually disappearing waterfowl habitats. Established in 1937, Ducks Unlimited has conserved more than 16 million acres thanks to contributions from more than a million supporters across the continent. Guided by science and dedicated to program efficiency, DU works toward the vision of wetlands sufficient to fill the skies with waterfowl today, tomorrow and forever. For more information on our work, visit www.ducks.org.
Media Contact:
Parker Williams
(202) 621-1646
pwilliams@ducks.org