Longthorne Gunmakers Launches Their First Side by Side, the Renaissance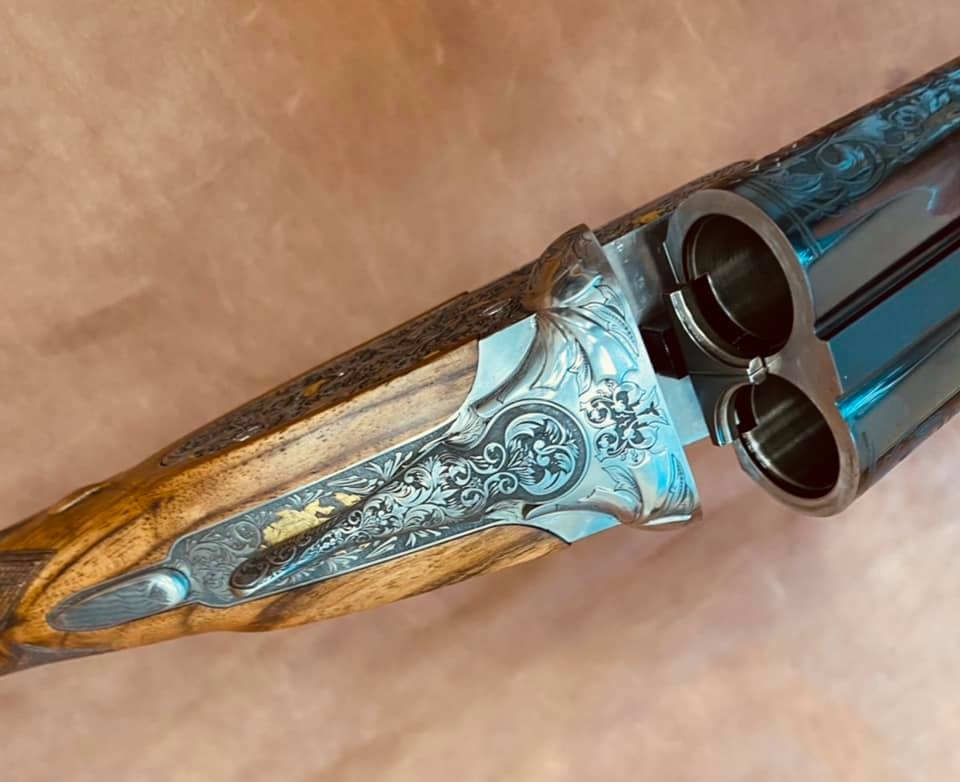 Longthorne Gunmakers of England announced their first side by side, called the Renaissance.
Like other Longthorne sidelock and boxlock shotguns, the side-by-side Renaissance has barrels machined from a single steel billet for improved accuracy, lower recoil and reduced muzzle flip on the second shot. The barrels, proofed for steel shot, are 100% English made at Longthorne's factory in Northampton.
In 2015, Longthorne was granted a UK patent relating to their innovative barrel technology, and subsequently, the United States Patent & Trade Mark Office granted a corresponding US patent in 2016. Several more patents are pending in Europe and Asia.
The new Longthorne Renaissance side by side features:
Availability in 12 gauge or 20 gauge.
Chambered in three inches.
Proofed Superior Steel up to full choke (fixed chokes only) or ½ choke only if fitted with multi-chokes.
Barrels lengths in 28, 30 or 32 inches with Renaissance engraving.
Low-profile action.
True pin-less sidelock action engraved with Renaissance design of gold inlay, game birds and flowers with gold auto-safe and gold-plated trigger.
Standard splinter forend with metalwork bearing Renaissance engraving and push-button release.
Extended full-length, beaded trigger guard engraved in Renaissance design.
Top lever engraved in Renaissance design.
Rib is unavailable.
Made-to-measure stock is offered with semi-pistol or full pistol grip. The stock can be true left-handed. Exhibition-grade walnut stock is fitted with bespoke horn pad and Renaissance engraved skeleton metal framework, and the silver stock oval is engraved with initials upon request.
Supplied in leather case and Malton leather gun slip.
Longthorne guns are available in the US exclusively through Pacific Sporting Arms. Visit their web site at www.pacificsportingarms.com.
Advertisement
For more information about the new Longthorne Renaissance side by side visit https://www.longthorneguns.com/the-range/sidelock-side-by-side