Krieghoff Announces New Titanium Chokes in 28 Gauge and .410
Designed to fit K-80/K-20 Sporting barrels and K-80 Pro Sporter barrels, these new chokes from Krieghoff range from Cylinder to Full in 28 gauge and Cylinder to Improved Modified in .410.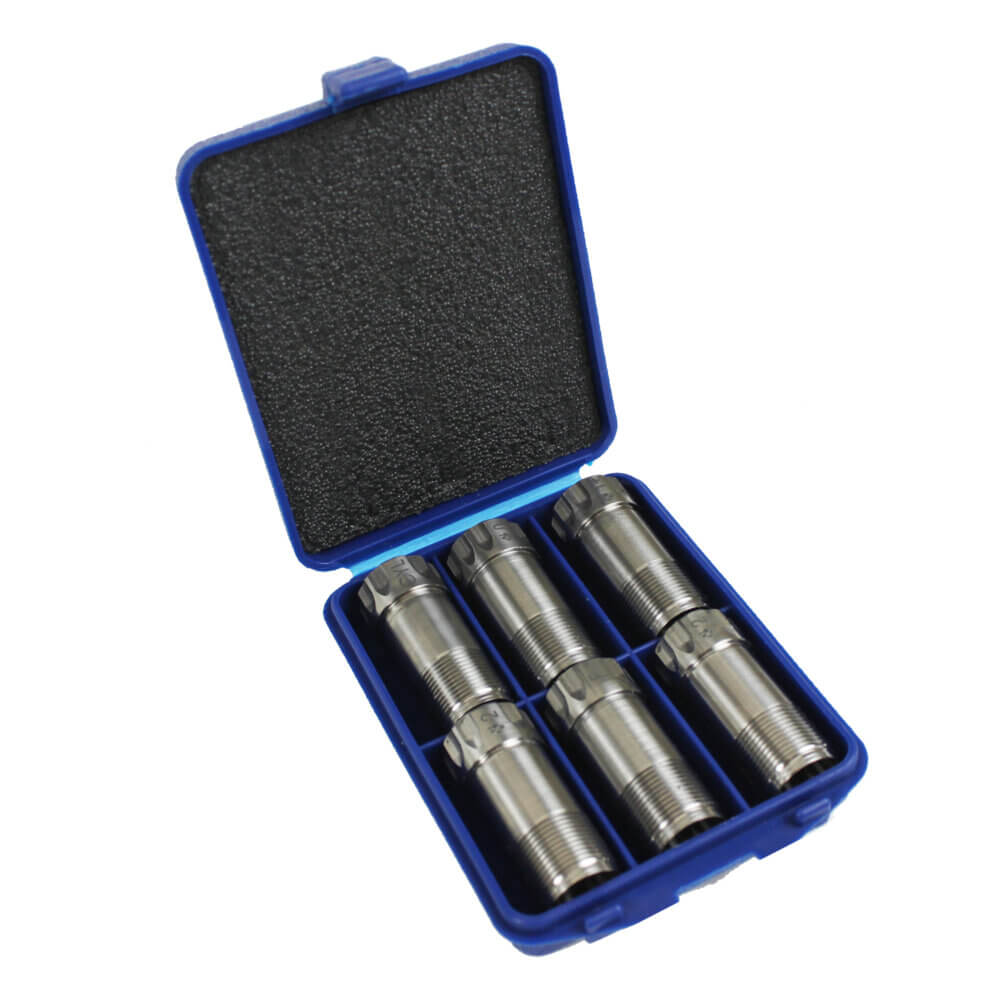 Retrofit your existing 28 gauge and .410 Sporting and Pro Sporter barrels with Krieghoff's new chokes for a uniform look across all gauges, or order them as an upgrade on new barrels. The new smaller gauge titanium chokes deliver the same optimal patterning as their 12- and 20-gauge chokes. Precision-machined, the chokes are durable and light.
The first shipment of chokes are in stock and can be ordered through Krieghoff's Online Store or purchased at any of the Clay Target championship events attended by Krieghoff. Thee chokes are also available through Krieghoff Authorized Dealers.
You can find the new 28-gauge titanium chokes at https://bit.ly/3NXvODL
Krieghoff's new .410 titanium chokes are available at https://bit.ly/3XYgg7a
For more information about Krieghoff visit https://www.krieghoff.com