The Remington V3 Semi-Automatic Shotgun
The Remington V3: A Semi-Automatic Shotgun for the Modern Hunter
The Remington V3 is a semi-automatic shotgun that has been specifically designed for the modern hunter. It is a popular choice among hunters and outdoor enthusiasts due to its exceptional performance and reliability. The V3 is versatile and can be used for a variety of hunting activities, such as waterfowl, turkey, and upland game.
The Remington V3 is a shotgun that offers a wide range of benefits and features. It is lightweight, easy to handle, and has a sleek design that makes it stand out from other shotguns in the market. In this article, we will explore the benefits and features of the Remington V3 semi-automatic shotgun.

Discover the Benefits and Features of the Remington V3 Semi-Automatic Shotgun
One of the most significant benefits of the Remington V3 is its reliability. The shotgun has been designed to perform flawlessly, even in harsh weather conditions. The V3 has a patented VersaPort gas system that is capable of regulating the gas pressure, which results in a cleaner and smoother operation of the shotgun and allows the use of both 2.5 inch and 3-inch shotgun shells.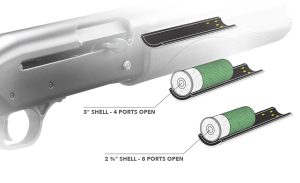 Another benefit of the Remington V3 is its lightweight design. The shotgun is made from high-grade aluminum alloy, which makes it easy to carry and handle. The V3 has a balanced weight distribution that allows for quick and precise aiming, making it easier to hit your target. This feature is particularly helpful for hunters who need to move quickly and quietly in the field.
Finally, the Remington V3 is equipped with a range of features that make it a versatile shotgun. The V3 has an adjustable length of pull, which allows hunters of all sizes to find a comfortable shooting position. The shotgun also has a large loading port that makes it easy to load and unload shells quickly. Additionally, the V3 has a synthetic stock and fore-end that are resistant to water and other environmental conditions.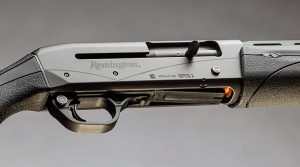 The Remington V3 is an excellent choice for hunters and outdoor enthusiasts who are looking for a reliable and versatile semi-automatic shotgun. With its lightweight design, exceptional performance, and range of features, the V3 has become a popular choice among hunters. Whether you are hunting waterfowl, turkey, or upland game, the Remington V3 is a shotgun that you can rely on.