The Browning BSS Side by Side Shotgun
The Browning BSS Side by Side: A Classic in the Making 
When it comes to shotguns, few names carry the same prestige and timeless appeal as Browning. Renowned for their exceptional craftsmanship and unwavering commitment to quality, Browning shotguns have been the preferred choice of discerning hunters and shooters for generations. Among their impressive lineup, the Browning BSS Shotgun stands out as a true classic in the making. With its unmatched craftsmanship and versatility, this shotgun is a testament to Browning's dedication to excellence.
Unveiling the Unmatched Craftsmanship and Versatility of the Browning BSS Shotgun
The Browning BSS Shotgun is a true work of art, meticulously crafted to deliver exceptional performance in the field. Made with a solid steel receiver, this shotgun is built to last and withstand the rigors of any shooting situation. Its double-barrel design offers a timeless aesthetic, while the walnut stock exudes elegance and sophistication. Each component is carefully hand-fitted, showcasing the attention to detail that Browning is known for.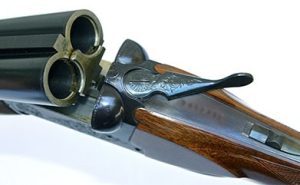 But it's not just the craftsmanship that sets the Browning BSS Shotgun apart – it's also the versatility it offers. Available in various gauges, including 12, 16, 20, and 28, as well as .410 bore, this shotgun caters to the diverse needs of hunters and shooters. Whether you're pursuing upland game, waterfowl, or even shooting clay targets, the BSS Shotgun provides the ideal balance of power, accuracy, and maneuverability. Its smooth, reliable action ensures quick follow-up shots, making it a reliable companion in any hunting or shooting endeavor.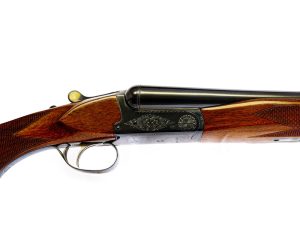 The Browning BSS Shotgun: A Timeless Classic
In conclusion, the Browning BSS Shotgun exemplifies the perfect blend of craftsmanship and versatility. With its exceptional build quality, elegant design, and a range of gauges to choose from, this shotgun has rightfully earned its reputation as a classic in the making. Whether you're a seasoned hunter or a passionate shooter, the Browning BSS Shotgun will not disappoint. It embodies the legacy of Browning's commitment to excellence, ensuring a truly remarkable shooting experience for generations to come. So, if you're in search of a shotgun that combines tradition with innovation, the Browning BSS Shotgun should be at the top of your list.
https://www.browning.com/support/date-your-firearm/bss-side-by-side-shotgun.html