The Classic Ruger Red Label Over/Under
The Ruger Red Label Shotgun has long been a favorite among shotgun enthusiasts for its exceptional performance and quality craftsmanship. Known for its timeless design, reliability, and durability, this shotgun has carved out a special place in the hearts of hunters and clay shooters alike. In this article, we will take a closer look at the Ruger Red Label Shotgun, exploring its key features, specifications, and the legacy it has built over the years.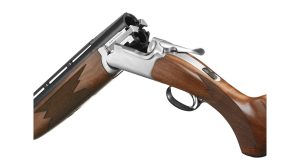 Overview of the Ruger Red Label Shotgun
The Ruger Red Label Shotgun is a break-action over-and-under shotgun that has gained widespread recognition for its elegant and traditional design. Manufactured by Sturm, Ruger & Co., this shotgun embodies the perfect blend of beauty and functionality. Its distinctive red rubber recoil pad, rich walnut stock, and finely engraved receiver make it a true work of art.
One of the standout features of the Ruger Red Label Shotgun is its solid and durable construction. It is built with a stainless steel receiver, which not only adds strength but also enhances its resistance to corrosion. The shotgun is available in various barrel lengths, ranging from 26 to 30 inches, catering to the specific needs and preferences of different shooters.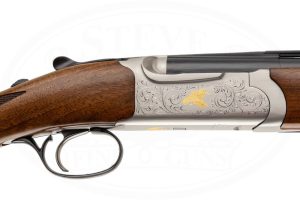 Key Features and Specifications of the Ruger Red Label Shotgun
The Ruger Red Label Shotgun is known for its excellent balance, making it easy to handle and shoot with precision. It features a top tang barrel selector and an automatic safety mechanism, ensuring safe and convenient operation. The shotgun is also equipped with a single selective trigger, allowing shooters to choose between firing either the top or bottom barrel.
The Red Label Shotgun is chambered for 12-gauge, 20-gauge and 28-gauge ammunition and comes with interchangeable choke tubes, allowing shooters to adapt to different shooting situations. Its reliable and smooth action, coupled with the crisp trigger pull, ensures consistent and accurate shooting. The shotgun weighs approximately 7.5 to 8 pounds, depending on the barrel length, making it comfortable to carry for extended periods.
The Legacy and Reputation of the Ruger Red Label Shotgun
Since its introduction in 1977, the Ruger Red Label Shotgun has earned a reputation for its exceptional quality and performance. It has become a favored choice for bird hunters, sporting clay shooters, and enthusiasts who appreciate a well-crafted firearm. The Red Label Shotgun has stood the test of time, thanks to its rugged durability and reliability.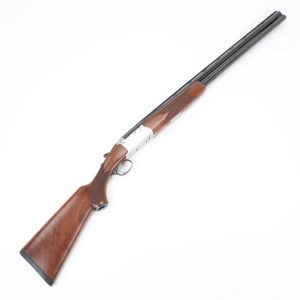 Ruger's commitment to excellence is evident in the Red Label Shotgun's meticulous craftsmanship and attention to detail. The shotgun's reputation for reliability has made it a trusted companion in the field, with many hunters relying on it for their outdoor adventures. Its timeless design and exceptional functionality have cemented its place as one of the most beloved shotguns in the industry.
The Ruger Red Label Shotgun continues to be a symbol of excellence in the world of shotguns. With its blend of classic design, superior performance, and longevity, it remains a top choice for both seasoned shooters and those new to the sport. Whether in the field or on the range, the Ruger Red Label Shotgun stands as a testament to Ruger's commitment to producing firearms of the highest quality.
# # #