Benelli's legendary Inertia Driven system has only three primary parts: the bolt body, the inertia spring and the rotating bolt head. With no gas cylinder, springs, action-bar linkage Benellis are famous for their lightning-quick recycling and perfect balance.
Inertia Driven Benellis also burn cleaner than gas-operated semi-autos. Shot residue is trapped in the barrel rather than cycled through the gun's mechanism. Less gunk means higher reliability. Inertia Driven Benelli shotguns are known to have fired over 500,000 rounds without a hitch.
Through its simplicity and elegance, the Inertia Driven operating system never needs adjusting. In the 20 gauge, it will cycle just about any kind of load up to 3-inch magnums.
It's nearly impossible to read anything about Benelli shotguns that doesn't celebrate their inherent reliability, speed and balance. To emphasize the point, Benelli will often invite the outdoor press to Argentina for high-volume wingshooting just to substantiate that these guns are rugged as well as dazzling.
There is no shortage of media coverage that extols the virtues of Benelli's Montefeltro, Super Black Eagle, Legacy, Supersport & Supersport II, M2 and Cordoba semi-autos - as well as the company's line of pumps.
Most of these articles, however, concern the 12-gauge models. By comparison, the 20-gauge guns operate in the shadows of the big-bore Benellis. Since my gun of choice for the past year or so has been a 20/28-gauge Caesar Guerini combo, I was drawn to Benelli's 20-gauge semi-auto. I like smaller, nimble shotguns for their ergonomics and comfort, and the Benelli 20-gauge seemed to jack up those ideals to an entirely new level.
When I received a 20-gauge Benelli Supersport, it was packed in a gray plastic case. Inside were chrome extended Crio chokes: cylinder, improved cylinder, modified, improved modified and full, accompanied by a choke wrench. A shim kit lets you adjust both cast and drop.
A few minutes later the gun was fully assembled. I mounted it, swung it a few times and was raring to go on some clay birds.
Over the coming weeks I would use the gun on skeet, conventional sporting clays, 3-bird sporting clays, 5-stand and poison birds. Along the way, the Peer Review Posse would take turns evaluating the gun and providing feedback.
I had sent an email to the Peer Review Posse that the gun had arrived. Everyone was anxious to try the 20-gauge Supersport, even those who already owned a 12-gauge Benelli. These shotguns are very charismatic, and shooters are drawn to them.
My 20 gauge featured a carbon-fiber finish on the stock and fore-end. The 28-inch, ported barrel had a gloss-blue finish with a metal center bead and fluorescent front bead on the vented rib.
The Benelli SuperSport.

What you don't see is the science behind Benelli's Crio barrels. Crio is shorthand for cryogenics, which is the study of extremely low temperature (below -238 °F) and their effect on the performance of materials.

As Benelli explains it, "when matter is taken to temperatures of -300° F; gases become liquids and solids, ceramics become conductors of electricity and steel is changed at the molecular level."

By cryogenically treating their barrels, Benelli explains that all of the stresses caused by hammer forging are relieved and the surface of the bore takes on a more even-grained, slicker surface that offers less resistance to wads and shot charges. This smoother, more uniform surface patterns betters and stays cleaner longer.

Cryogenics has also been applied to the chokes. Benelli's Crio Chokes are extra-long choke tubes that have a more gradual constriction and a slick, cryogenically treated surface. Benelli reports that the entire Crio System produces denser, more uniform shot patterns with a performance gain of up to 13.2% more pellets hitting the target.

You don't have to shine a flashlight down the barrel to appreciate Benelli's other hi-tech innovations.

Benelli's ComforTech recoil-dampening system is both functional and eye-catching. The embedded rubber chevrons swept up the stock into the ComforTech Comb Insert. A ComforTech Gel Recoil Pad follows the same swooping aesthetics. Along with the carbon-fiber finish, the gun clearly possessed a tactical sensibility. But there was definite functionality behind the macho design. Benelli claims that the ComfortTech system reduces felt recoil by up to 48% "compared to the competition."

This claim was difficult to substantiate with a standard 7/8 ounce, 20-gauge load. But for sporting clays, I prefer the Winchester 1-ounce Texas Heavy Dove & Quail Loads, and that's when I would feel the improvement compared with my over/under.

The Benelli 20-gauge fit quite well out of the box. The stock was perfectly shaped to accommodate the swell of muscles under the thumb and to comfortably wrap your palm and fingers around the pistol grip. The recoil pad was shaped and ribbed to fit right in the pocket of your shoulder without slipping.

I found the fore-end a bit too thin for my liking. What I did appreciate, though, was the ShellView window. This transparent sliver in the fore-end allows you to visually check the number of shells in the magazine capacity of 4+1 at a glance.

Here's the tale of the tape of the Benelli 20-gauge Supersport: Length of pull, 14-3/8 inches; drop at heel, 2 inches; drop at comb, 1-3/8 inches; and weight, 6.3 pounds.

I inserted my laser bore sighter and the gun lined up perfectly with the black dot on the back of the door. Yes, the gun is perfect for bagging grouse, woodcock and quail; but I had every expectation that this 20 gauge would also be a relentless, clay-crushing machine.
The next day I drove to my local club, The Loch Raven Skeet & Trap Center in Phoenix, Maryland. As luck would have it, my friends Alessandro Vitale and Brian Kavanagh were practicing their doubles skeet in anticipation of going dove shooting in Argentina. Alessandro had bought a 20-gauge Benelli Cordoba that he was breaking in, while Brian was shooting up a storm with his Benelli M2.

These guys were fired up and shooting really fast. I discovered that the 20-gauge Supersport put me right in the groove to keep up with them. I found myself loading the gun faster, shooting faster, breaking targets faster. Everything seemed to move faster and faster with that Supersport - my reflexes, break points, eyes...bang, bang, bang...as though the gun converted smoke from the shells into an amphetamine trace that wafted right up into my brain. Soon we were breaking pieces - making some pretty incredible shots.

After Alessandro and Brian left, I took the 20-gauge Supersport down to the 5-stand. Although the 5-stand is adjacent to one of the skeet fields, it is a place unto itself carved out of the communal property and commandeered by a group of fantastic and fearsome-looking shooters.

You'll find them gathered around the picnic table under the shade tree, burning pallets and empty shell boxes in the pot-bellied stove. They set the targets, maintain the trap machines and do anything they can to make the course as challenging as possible.

That afternoon, no one was around except the trapper. Still, their presence was clearly felt in the wicked 5-stand presentations.

There were two loopers at least 50 yards out. A quartering looper came from behind on the left. Two dropping incomers would hit the ground about 30 yards from the cages. Blindingly fast low quartering crossers were thrown from the right. And a rabbit traveled on the other side of a swell, appearing at the very last minute right before it would drop from lost momentum. In the end, I've never broken so many difficult targets so well with a shotgun.

The following weekend we drove to Maryland's Eastern Shore, to shoot at a sporting clays fundraiser for Ducks Unlimited which Shotgun Life sponsored. The 75-target event was held at Pintail Point in Queenstown. We ran into our friends, Al Schindler of Classic Upland Supply Company, and John Wiles of outfitter, SYC Sporting Adventures - forming a pick-up squad of four.

Something happened to me during that game. I could not connect with the gun, as I had with skeet and 5-stand. My shots were slow, the break points elusive. Targets that seemed to hang out right in front of me went unmolested. The obvious answer is mea culpa, but I would find out later in the day that perhaps I could not bond with the Benelli on the slow targets being thrown that day.

Here is why I reached that conclusion...

DU offered a poison bird station. For those of you unfamiliar with poison-bird presentations, it involves three simultaneous targets in close formation, one of which is a different color. The objective is to break the two birds of the same color, leaving the odd-color bird in tact. Break the odd bird, and you score zero for the round.

In this instance, the poison birds were thrown from a hand trap over a pond. Because the targets were slow, the three birds tended to cluster and dive fast. When I stepped into the station and took my first shots, the Benelli suddenly came alive for me again. Of the six poison-bird rounds, I ran five of them.

What this proved to me about the 20-gauge Supersport is that the gun functioned best when pushed - like a great sports car. Sure you can drive it in stop-and-go traffic, but get it on a twisty mountain road and the combination of exhilaration and advanced technology created a zone of competence in which man and machine thrived together.

This theory was to be proven again the following weekend...

Six of us drove north to Central Penn Sporting Clays in Wellsville, Pennsylvania. Central Penn is one of our favorite spots. It's a modest family-run operation that truly excels at dynamic presentations. The targets are set to be demanding rather than humiliating.

Occasionally, Central Penn will hold a 3-bird shoot in which three targets are thrown simultaneously. Unlike the poison-bird throws at Pintail, the 3-bird presentations at Central Penn involve targets of different velocities, trajectories and diameters. For example, you'll get three outgoers veering in different directions then falling at different speeds. Or you'll get thrown a teal, a looper and a quartering outgoer all at the same time.

After the lookers, we would talk about which sequence to break the targets. But sometimes, our plans were flat wrong or after the birds were thrown your eyes picked up one bird over another and you simply followed your upland instincts. So you load your semi-auto with three shells and see what happens.

After we tallied up the results I was shocked. My 3-bird score matched what I would normally shoot in conventional 2-bird sporting clays. Talk about fast... And at a suggested retail price of $1,979 the Benelli 20-gauge Supersport is hard to beat.





Now let's hear about it from the Peer Review Posse.

John Ballard, Vice President, Account Planning
Guns of choice: Benelli Supersport & Browning 625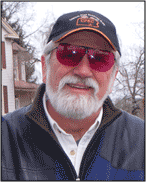 "Having shot my Benelli 12 gauge for some time now, I was predisposed to like the 20 gauge. Same frame, just yellow shells. I have thoroughly enjoyed my Benelli for about six months now. There are two issues that plague auto loaders, failure to cycle/eject when shooting two rounds back-to-back and cleaning. My experience with my Benelli has not shown any of these auto loader bad habits. It is so easy to clean, takes only a few minutes and you don't get dirty doing it. I have ultimate confidence that the gun will cycle cleanly every time I shoot. Another great feature of this gun is that the recoil is almost unnoticeable, even with the gun being only 7-1/4 pounds with 32-inch barrel. It is so fast and points beautifully. It's a keeper for me."

Brian Kavanagh, Bank Manager
Gun of choice: Benelli M1 Super 90 20-gauge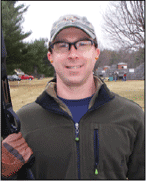 "The reasons I like it is that it's light, fast swinging and it never fails. I used to shoot a Beretta A303, but this is the type of gun you can shoot all day and never feel it."

Deborah McKown, Editor, Shotgun Life
Gun of choice: Browning Ultra XS Skeet 20 gauge




"I'm not a big fan of semi-automatics, but this Benelli Supersport put me on the path to becoming a convert. It felt lighter than my over-and-under and at the same time it has the control of an over-and-under. For women shooters, it would be a great gun because it was a breeze to swing in a way that inspired confidence. Many women shooters, especially new shooters, can find over-and-unders intimidating to shoot because of felt recoil and a forward weight bias that can make the gun feel heavier than it actually is. That is not the case with the Benelli Supersport 20 gauge. While I found that loading the magazine required more effort than I was comfortable with, the gun was otherwise very easy to shoot."

Jeff Noppenberger, Home Improvement
Gun of choice: Browning Cynergy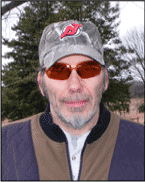 "I thought it shot well. It swings very well for a light gun. The trigger pull was crisp and I loved the looks of it."

Scott Rosensteen, Marketing Representative
Gun of choice: Beretta 682 Gold Sporting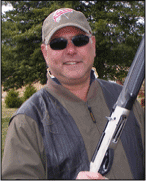 "The thing that stands out most for me about this Benelli is that it felt like a solid, sturdy gun. When I shot it, the action was surprisingly quiet. There was very little felt recoil, which made my shooting easier. It's well balanced and it shoots where you point it."

Alessandro Vitale, Entrepreneur
Gun of choice: Benelli Cordoba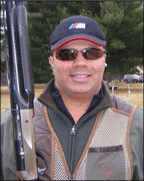 "It's a sexy, efficient machine. I like the looks of it, and the finish is incredible. The new Crio barrel is amazingly clean. You can shoot this gun all day, all night, with no felt recoil, no muzzle jump. Some people go with very expensive guns for reliability, but the Benelli is more reliable. The reliability myths of the semi-autos have been debunked with the Benelli. Period. If you want to save money don't buy a Kreighoff. You can buy five Benellis instead for the same money and have a great gun for every sport."

John Weitzel, Retired
Gun of choice: Beretta 391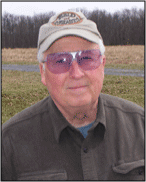 "The Benelli was light, agile, fast. It had tight groupings. It was a pleasure to shoot."


Irwin Greenstein is Publisher of Shotgun Life. You can contact him at letters@shotgunlife.com.

Useful resources:

http://www.benelliusa.com
http://www.lochravenskeettrap.com/
http://www.blackswingandclay.com/claydetail.asp?ID=757
http://www.theriverplantation.com
http://www.classicusc.com/
http://www.sycsporting.com


It's FREE, But It's Not for Everyone
Join an elite group of readers who receive their FREE e-letter every week from Shotgun Life. These readers gain a competitive advantage from the valuable advice delivered directly to their inbox. You'll discover ways to improve your shooting, learn about the best new products and how to easily maintain your shotgun so it's always reliable. If you strive to be a better shooter, then our FREE e-letter is for you.
Please fill out this form to sign up.
We value your privacy. We will never rent or sell your e-mail address to another company.
Irwin Greenstein, Publisher