3 Shot Trapshooting with Jack Bart
***Free Shipping!***
One of the best-kept secrets about successful trap shooting is that the game only has three primary shots. Regardless of which way the targets come flying out of the trap house, there are just three ways to crush it.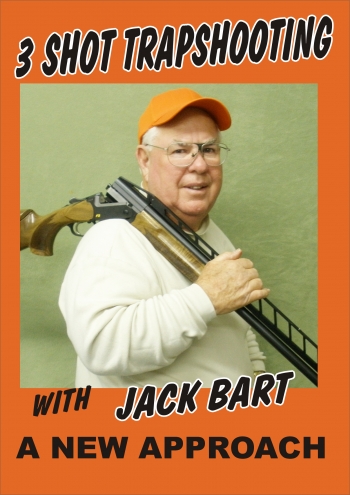 With shipment Flat Rate for $0.00
Price:
Variant price modifier:
Base price with tax:
Salesprice with discount:
Sales price without tax:
$69.99
Discount:
Tax amount:
Available Now!
Description
By taking a moment to allow yourself the proper set-up, you can almost guarantee that you will break the target based on the 3-Shot Trap Shooting Method. Hosted by Shotgun Life Publisher, Irwin Greenstein, 3 Shot Trapshooting is effective for all levels of experience. Win big with 3 Shot Trapshooting.